Congratulations to all 2022 ISBA Award Winners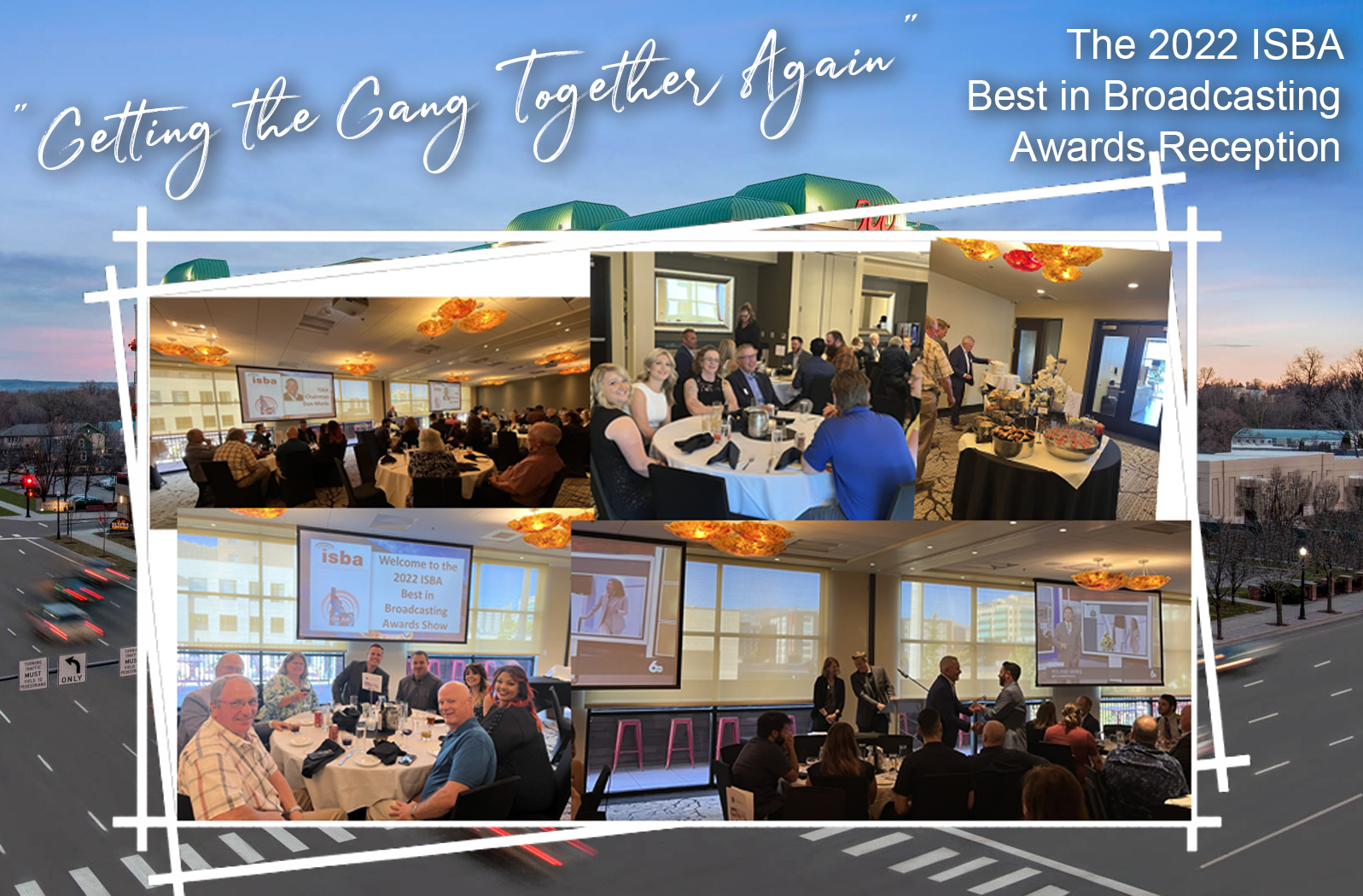 You did it! You got the "gang back together again" and had a fun re-connection, August 6th for the 2022 ISBA Awards Reception!
Life-long broadcasters mingled with "rookies" to celebrate some of the most creative people in television, radio and online services. Nothing serves a community like local broadcasting for news, investigative reporting, breaking news, weather and sports, and the results of the awards received shows just how good Idaho broadcasters are. All entries were amazing.
Also a big shout out to Lisa Owens, new President of the ISBA for a great evening, and Chris Mathews for being the evenings emcee.
See the article about this years "Lifetime Acheivement Induction" recognizing the career of Gary Stevens. Well done!
Click on "Read More" for the list of all winners and more pictures
Click on the image below for a copy of the 2022 ISBA Award winners!